It's so easy and fun to make repeat patterns!
Whether you've never made a pattern before or you're looking for faster, more efficient ways to create repeat patterns in Illustrator, this is the class for you.
We'll start with the basic method and then dive into Adobe's Pattern Tool — a powerful tool for editing your patterns and creating more complex half-drop and brick repeats that are often used in professional surface pattern design.
You'll also learn how to edit patterns, add background colors and set up your files correctly for clients.
Basically you'll learn EVERYTHING you need to know about creating repeat patterns!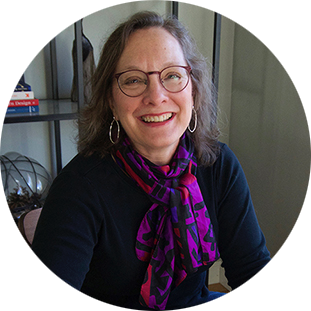 I'm a surface designer, graphic designer and instructor and I've been using Adobe Illustrator since the Stone Age! Back then it was a simple program with lots of limitations. Now it's incredibly powerful but also incredibly complex — which means it can be intimidating and sometimes overwhelming to learn.
But I'm here to tell you, you don't need to know every tool, memorize all the keyboard shortcuts and incorporate every new feature into your workflow in order to make beautiful art and patterns. I'll guide you through the clutter, showing you exactly what you need to know and which tools and techniques are the most useful. They also happen to be the tools and techniques I use every day as a professional surface pattern designer.


About the Class

• Includes 13 video lessons. Total time: 45 minutes
• Get immediate access once you enroll
• Self-paced — work through the lessons as quickly or slowly as you want
• You'll learn to:
Create repeat patterns in Adobe Illustrator

Master Illustrator's Pattern Tool

Edit simple and complex patterns quickly and easily

Add a background color to your pattern

Create Half-Drop and Brick repeats

Transform patterns within a filled shape

Format and save .AI files for clients

Export pattern tiles as JPGs or PNGs

Set up files for Spoonflower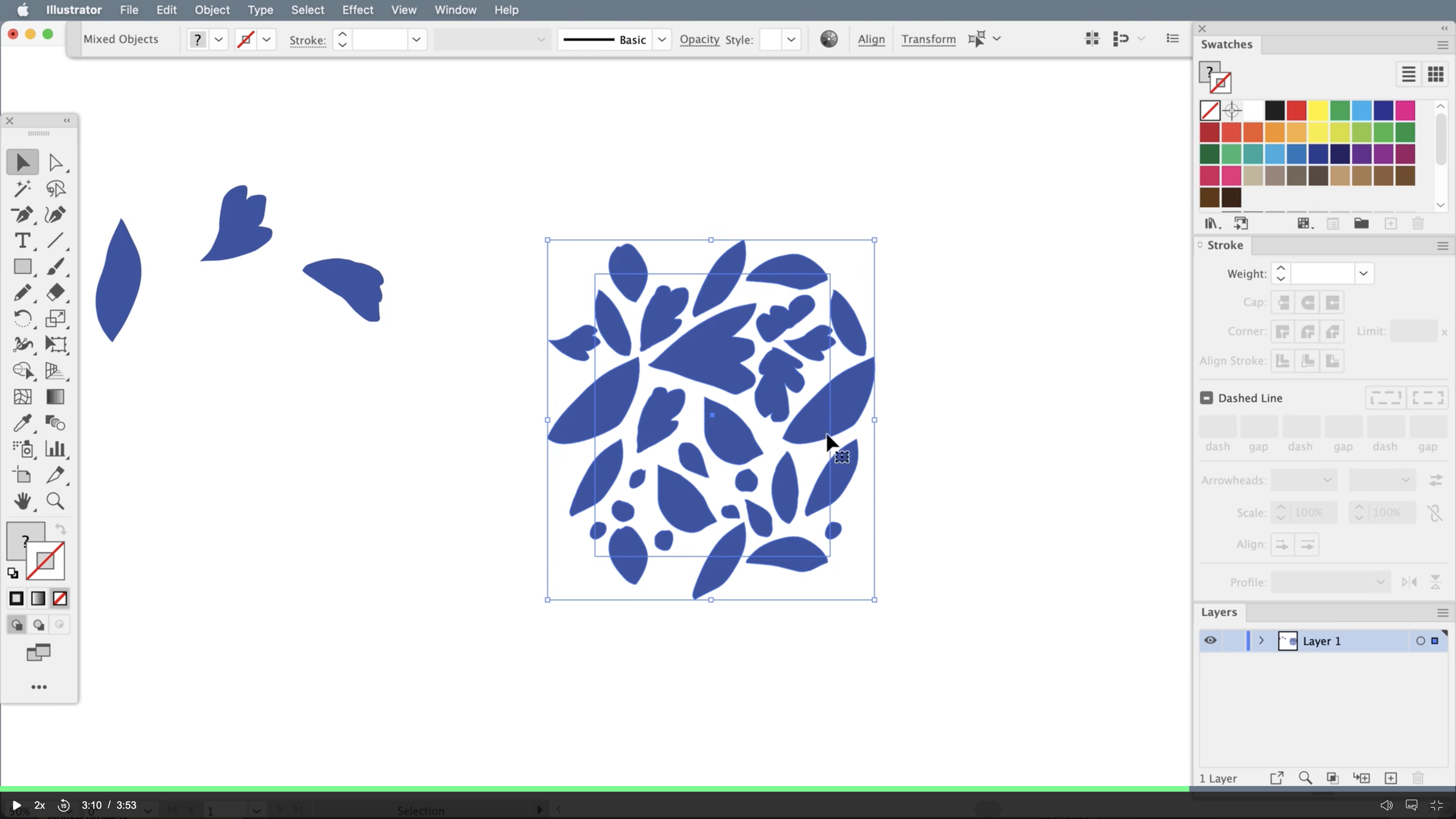 Frequently Asked Questions
Q. I'm still learning Adobe Illustrator. Will I be able to follow along in this class?
A. Yes. As long as you can do basic tasks in Illustrator (like opening files, using marquee tools, accessing menus) you should be just fine. I keep things as simple and easy as possible.
Q. How is this class different from the your Repeat Pattern class on Skillshare?
A. It's exactly the same. Offering it here is simply an opportunity for those who don't have a Skillshare membership to take the class. If you prefer to watch it on Skillshare, just click here.
Q. What do I need in order to complete this class?
A. You'll need a computer with Adobe Illustrator installed on it. You can download a free Adobe Illustrator trial here.

Q. What if I'm not happy with the class?
A. I would never want you to go away unhappy! If you complete the class and feel you didn't learned anything, contact me within 30 days of your purchase for a full refund.
Q. How long will I have access to the class?
A. Indefinitely! Come back and watch it whenever you want, as often as you'd like!
Reviews
"What a fabulous class! I love how Kris distills a complicated program like Illustrator down into bite-sized pieces. She explains everything in such a methodical way. It's easy to follow and actionable. Her explanation of the Pattern Making Tool will save me hours over the tedious way I was doing things before! Now I actually want to use Illustrator, where I had given up in frustration before! Many thanks for this essential course!"
– Debra Gould, Debra Gould Studio
"So easy to follow! Love her style of teaching!"
– Monica Roman
"Kris has done it again! I consider myself to be a fairly experienced user of Adobe Illustator and maker of repeat patterns, and I always get a nugget or two from Kris's classes that make my life and workflow SO much happier! Thanks so much!"
– Lizzie Clark
Check your inbox to confirm your subscription