There's nothing like seeing your artwork come to life on products!



Now you can learn how to create your very own product mockup templates using Mockup Academy's simple, easy method.
Mockups are a must-have for marketing your surface designs. If you've been using pre-made mockup templates, you know they can be expensive, complicated and often overused — which means art directors end up seeing the same ones over and over again.
Your mockups should be as unique as your art! Once you learn a few mockup tricks and techniques you'll be able to create mockups from any stock photo, opening up a world of opportunities to showcase your art in the very best, most unique ways!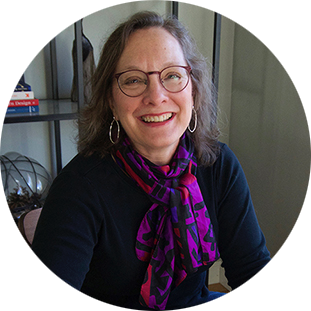 Hi, I'm Kris Ruff

I have a degree in Fine Arts and have worked in creative fields my entire career – as a graphic designer, t-shirt designer, surface pattern designer, and instructor.
I use mockups every day in my art licensing business because they're a great way to help clients visualize how my art will look on their products. 
I created Mockup Academy because I would have loved to have found a course like it when I started making mockups. It's a labor of love and I'll be sharing everything I know, so in no time at all you'll be able to create a whole library of your own mockup templates ready for your lookbooks, sell sheets and portfolio.
You don't need to be a Photoshop expert to make great mockups. I keep things simple and easy, guiding you through the clutter, and showing you exactly what you need to know, including all tools and techniques I use every day as a professional surface designer.

About the Class

• Includes 9 video lessons. Total time: 49 minutes
• Get immediate access once you enroll
• All-new video lessons using Photoshop 2023
• Self-paced — work through the lessons as quickly or slowly as you want
• You'll learn:
The basic concept of making mockups

The easiest way to set up layers in Photoshop

How to use Photoshop's selection tools

How to add background colors

How to create drop shadows

How to use the distort tool

How to save your files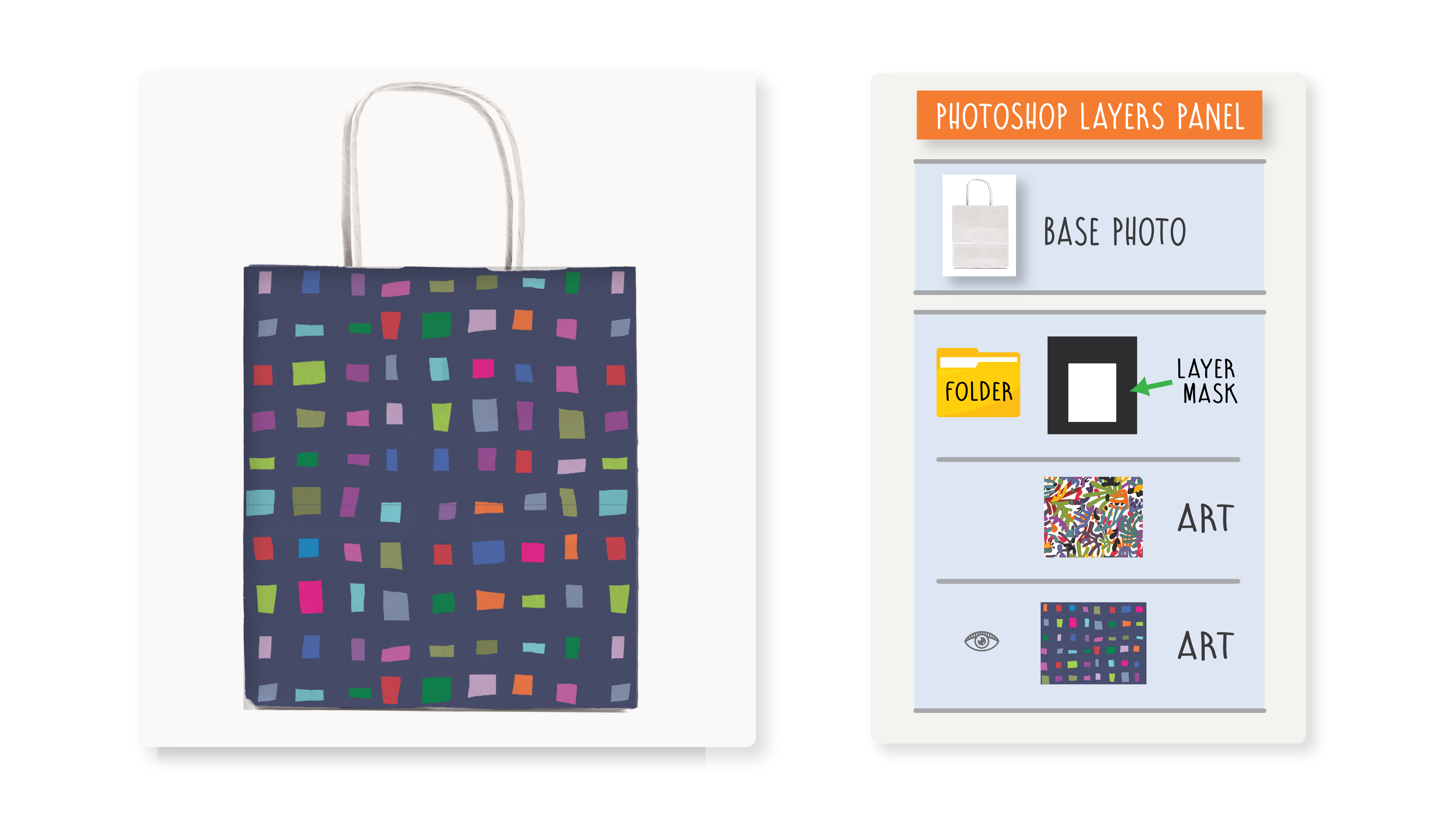 Frequently Asked Questions
Q. I'm still learning Adobe Photoshop. Will I be able to follow along in this class?
A. Yes. As long as you can do basic tasks in Photoshop (like opening files, using marquee tools, accessing menus) you should be just fine. I keep things as simple and easy as possible.
Q. How is this class different from the one available on Skillshare?
A. It has similar content but features Photoshop 2023 updates and some additional skills, like how to create drop shadows, and change your background color. If you prefer to watch the original version on Skillshare, click here.
Q. What do I need in order to complete this class?
A. You'll need a computer with Adobe Photoshop installed on it. You can download a free Adobe Photoshop trial here.

Q. What if I'm not happy with the class?
A. I would never want you to go away unhappy! If you complete the class and feel you didn't learned anything, contact me within 30 days of your purchase for a full refund.
Q. How long will I have access to the class?
A. Indefinitely! Come back and watch it whenever you want, as often as you'd like!



Reviews
"One of my favorite fast classes. I liked this class because I was taught a bit different way to do mock-ups and this is more organized to how my brain thinks. Kris is very clear, offers suggestions based on anticipated questions and does not assume that someone knows the keyboard shortcuts after the first time she says them. A true teacher who reinforces the skill."
– Christie B.
"Sure you can buy mockups, or find freebie downloads somewhere, but nothing beats the satisfaction of creating your own mockups from scratch, and if that's your goal, this class is a great place to start. Thank you Kris for sharing your techniques."
– Chris Heath
"Great class...thank you! I've taken other classes creating product mock-ups however this was the very first time I learned about using 'Art Folders' with masking. A game changer for me!"
– Sand Oei
Check your inbox to confirm your subscription